38th Annual EARSeL Symposium
Earth Observation Supporting Sustainability Research
9-12 July 2018 Chania, Crete, Greece

Mediterranean Agronomic Institute of Chania (CIHEAM – MAICh)
NEWS: Authors invited (see also the ConfTool), please register to take advantage of the early bird rates !
Symposium & Workshop Joint Programme Announcement
We wish to thank you for the hundreds submissions of yours.
Climate change, overpopulation, overexploitaion of natural resources, all put pressure on the sustainability of most human activities. Many believe that we must drastically change our ways, in order to adapt to the new circumstances. In order to decide on what is required to change, we must investigate the possibilities and to do so, we require data and information. So how can remote sensing methods help fill this gap and lead us to sustainability?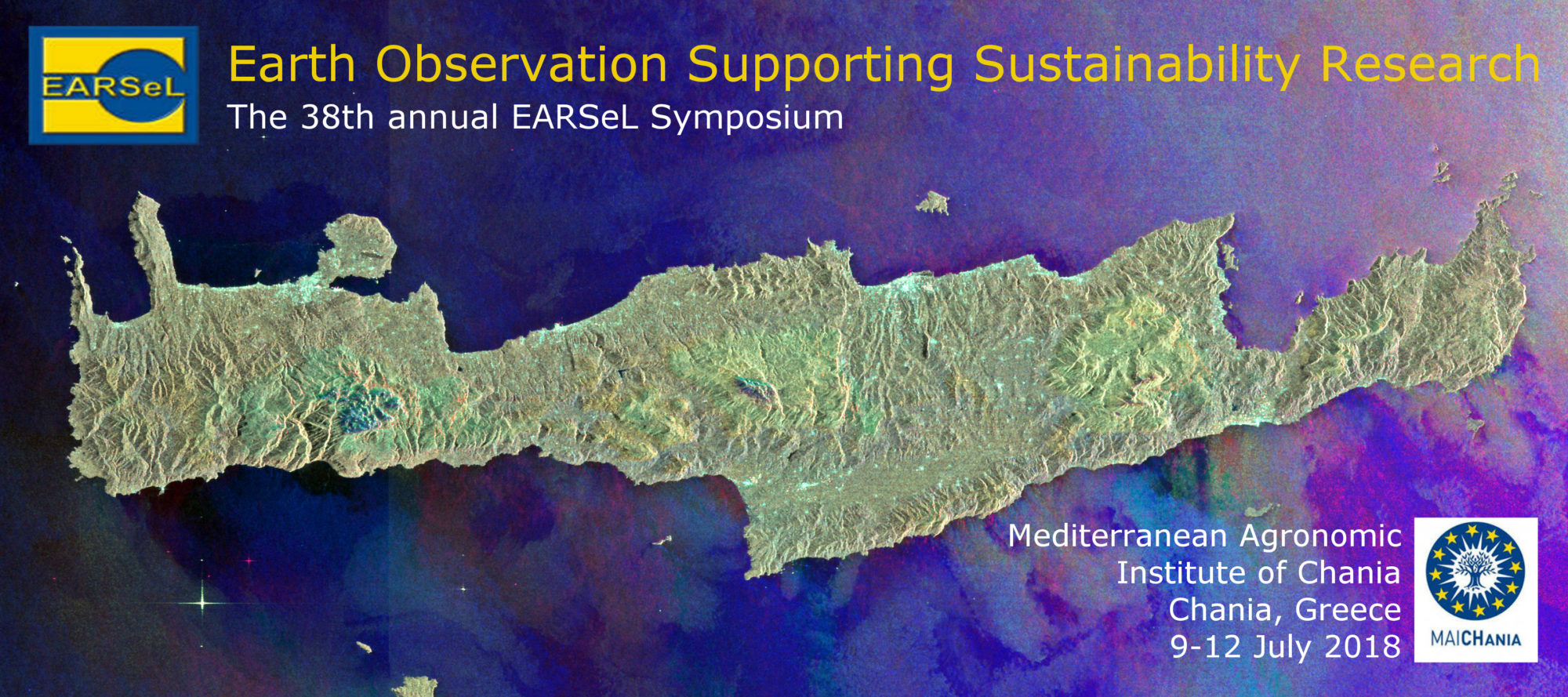 Image Credit: ESA, CC BY-SA 3.0 IGO ; Title: The island of Crete ; Id: 211762, modified
The 38th annual EARSeL Symposium follows a long series of successful symposia, with the last ones being held in Prague (2017), Bonn (2016) and Stockholm (2015). The symposium, held on 9-12 July 2018, is organised by European Association of Remote Sensing Laboratories (EARSeL) and hosted by the Mediterranean Agronomic Institute of Chania (MAICh), member of International Center for Advanced Mediterranean Agronomic Studies (CIHEAM).
MAICh Conference Center